OLIVE OIL: VALUABLE AS LIFE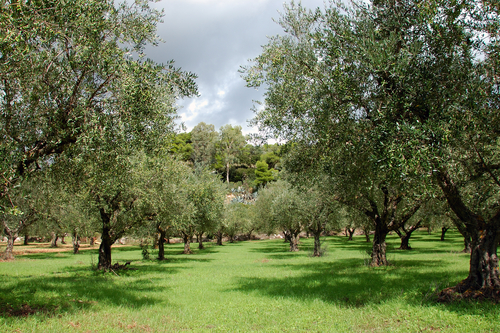 The olive tree is a blessed tree. Lighted, nourished, cured, crowned, and posed up, the olive tree is identified with high standards. In addition, it inspired for many years the vigorous civilization of the east Mediterranean and exists since the 12th millennium BC.
The cultivation of olive trees goes over 750 million, while 95% of which takes place in the Mediterranean region. 60% of the Greek cultivated land is devoted to olive growing. Greece is the world's top producer of black olives and has more varieties of olives than any other country.
Well-documented by numerous studies around the world, the many health benefits of olive oil, make it one of the most valuable and indispensable ingredients of a healthy diet. Naturally packed with monounsaturated fatty acids and antioxidants, not only can a good extra virgin olive oil lower your risk of heart disease and cancer, but research has shown that it also provides a wide range of anti-inflammatory benefits that can positively impact illnesses such as diabetes, hypertension, arthritis, and asthma.
In addition, olive oil helps calcium absorption, thereby playing an important part during the period of growth and in the prevention of osteoporosis.
Olive-oil-rich diets may prevent memory loss in healthy elderly people. Less possibility of suffering age-related cognitive decline has been observed in a study conducted on elderly people administered diets containing a large amount of monounsaturated fats, the case of olive oil particularly. The same study observed that the quantity of olive oil consumed was inversely proportional to age-related cognitive decline and memory loss, dementia and Alzheimer's disease.
The US Food and Drug Administration, suggests that replacing just two tablespoons of saturated fat with extra virgin olive oil in your daily diet can have measurable positive effects.
Introduce olive oil in your diet. It will sure change your life to the better; and all of us in Elaia Selections will help you get there. Our virgin olive oil will fully satisfy you with its flavour, aroma and taste. It is carefully selected from family-owned producers whose goal is to promote this delicate and unique Greek taste that is considered as "green gold". The olives are selected by mechanical means and are transferred to the oil press within twenty-four hours. The procedure is done according to ISO 9001 and HACCP standards recognized by the TÜV Management Service.
We provide you with 4 different olive oils whose acidity ranges from 0.03% - 0.05%.